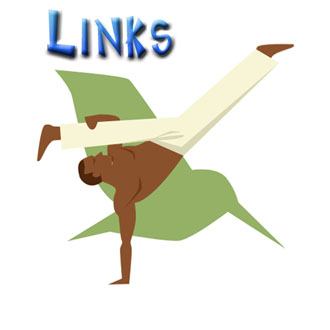 Favorites
The official ABADÁ site - www.abadacapoeira.com.br
CapoEuropa group's WebNavigator is an extremely large links page
Batoque Capoeira Groep member Anthony 'Formiga' Moendir contributed a lot to this page.
Unfortunately, all of my email messages were deleted (Thank you, hotmail!)
so please resend all the links you've sent me in the past and don't appear here.
Use the form at the bottom to send me the links!